6253 Palisade Road, Serene Lakes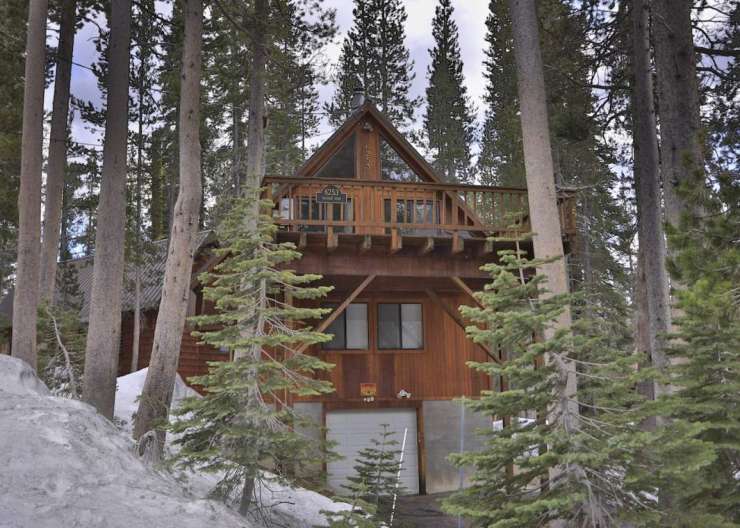 Sold
Come be a part of the wonderful Serene Lakes community on Donner Summit! This cozy chalet stands 3 stories tall, a great snow country design on a woodsy corner lot. This home is well-located with easy access, and promises to provide many comforts for a full time resident or vacation home buyer.
The outdoor stair to the raised porch is protected from snowfall, and inside, pine walls and ceiling accentuate a warm and inviting entry. The three bedrooms, a bath, and garage access are located just down the hall. The main living area is on the 3rd floor, with a wall of windows for plentiful light and a raised view of the neighborhood through the trees. The spacious great room has high, vaulted ceilings and an additional large play or sleeping loft above the open kitchen and dining area. The wood stove and brick hearth are framed by glass and are a central feature in the great room. Just a step through the doors is a large 3rd story deck perfect for lounging, grilling or taking in the fresh pines surrounding the property! Smart phone-enabled central heat means handy, remote access from the road to preheat the home or turn back down if needed after leaving. Workbench and roomy storage room are located in and off the garage. Driveway and parking are level and plentiful.
Get your family ready for those restful and relaxing days on the lakes this summer!