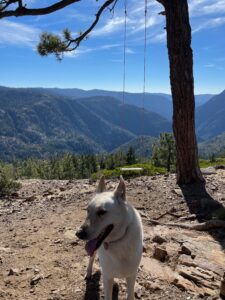 It's almost hard to believe winter conditions are upon us yet again; we had such an awesome summer and fall. I ran out to Point Mariah a couple days before the storm last week so I could swing on the swing one more time.
If you like following weather, and most of us do, don't forget to sign up for Dan Tackett's daily emails. He's a meteorologist and ski patroller at Sugar Bowl, so these weather reports are Donner Summit specific. Dan's also a nice guy. Here's his email if you want to send him a note and get yourself added to his mailing list. I rely on Dan's emails to plan my day.
I also religiously use Magnifeye.com every day in winter to check out road conditions. Here's a little tip: scroll down to the bottom left section of the page and click on the CHP incidents link. It will show you the location and nature of the current road incidents so you know what's going on and where.
Enjoy the snow!