Happy Summer Solstice ?
Can you believe it?! – It's officially SUMMER – and things are just starting to heat up! Today marks this year's Summer Solstice, the longest day and shortest night of the year in the Northern Hemisphere. This is a great time to embrace the daylight and honor the sun's energy while enjoying all the natural wonders around us. Pack a picnic with your hiking gear and head out (overnight camping and gathering around a bonfire after sunset doesn't seem like a bad idea either)! We're sure you'll find plenty of ways to cool off at the surrounding lakes, rivers and waterfalls – or perhaps this evening at your favorite, local watering hole for a summer inspired cocktail in Downtown Truckee to check out this week's Truckee Thursday!
Here are some more ways you can celebrate the Summer Solstice
Thursday nights in Downtown Truckee
Last week kicked off the first Truckee Thursday of the season – woohoo! Celebrating the 11th year of transforming Historic Downtown Truckee into an exciting street fair for eleven Thursdays during the summer. Truckee Thursday is a special experience for people of all ages – residents, visitors and participants alike. Featuring live music, a food court, artisan vendors, merchant & community displays, children's activities, beer garden, and our personal favorite – a farmers market! Visit event website for more information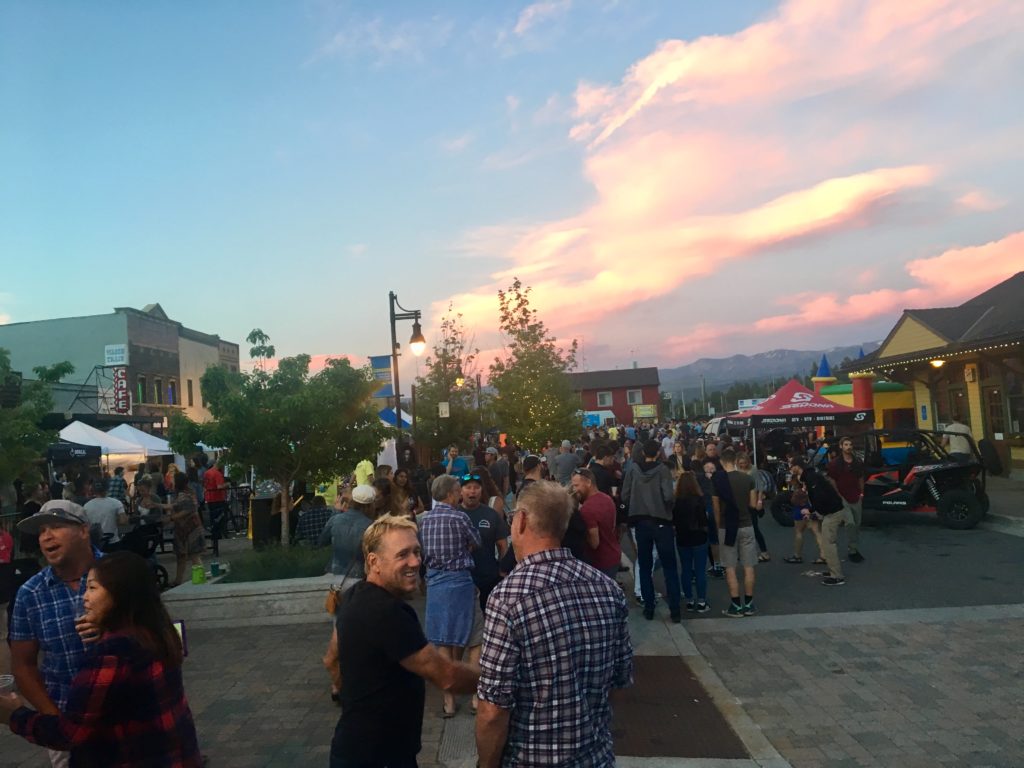 Getting there
The whole strip of downtown will be closed off to all traffic – as most locals already know. Thankfully, the town of Truckee will be providing a free shuttle service from June 8th – August 17th, pick up is scheduled for every 15 minutes from Trout Creek Recreation Center to Beacon Lot. There will be routes from most of the major neighborhoods surrounding Truckee: Prosser, Glenshire, Sierra Meadows, Donner Lake, Tahoe Donner, Squaw Valley, Northstar. You can find the schedule and routes
here
.
This year's music lineup:
June 14, 2018: Mighty Mike Shermer
June 21, 2018: Hellbound Glory
June 28, 2018: The Rad Trads
July 5, 2018: Jake Nielsen's Triple Threat
July 12, 2018: Franks and Deans
July 19, 2018: The Sextones
July 26, 2018: The Pacific Roots
August 2, 2018: Monkey Ska
August 9, 2018: The Lique
August 16, 2018: Sam Ravenna
August 23, 2018: Southern Cut
See you there with a smile
There is so much fun to be had today for Summer Solstice and tonight at the 2nd Truckee Thursday event! We highly recommend experiencing Truckee Thursdays at least once this summer and what better day than this years Summer Solstice?! Without a doubt this feel good event is calling your name – our guess is that you'll love it so much, you'll find yourself back there every Thursday!